CDR Yamaha announced it has re-signed Dylan Long for the 2018 racing season after an encouraging year with the team.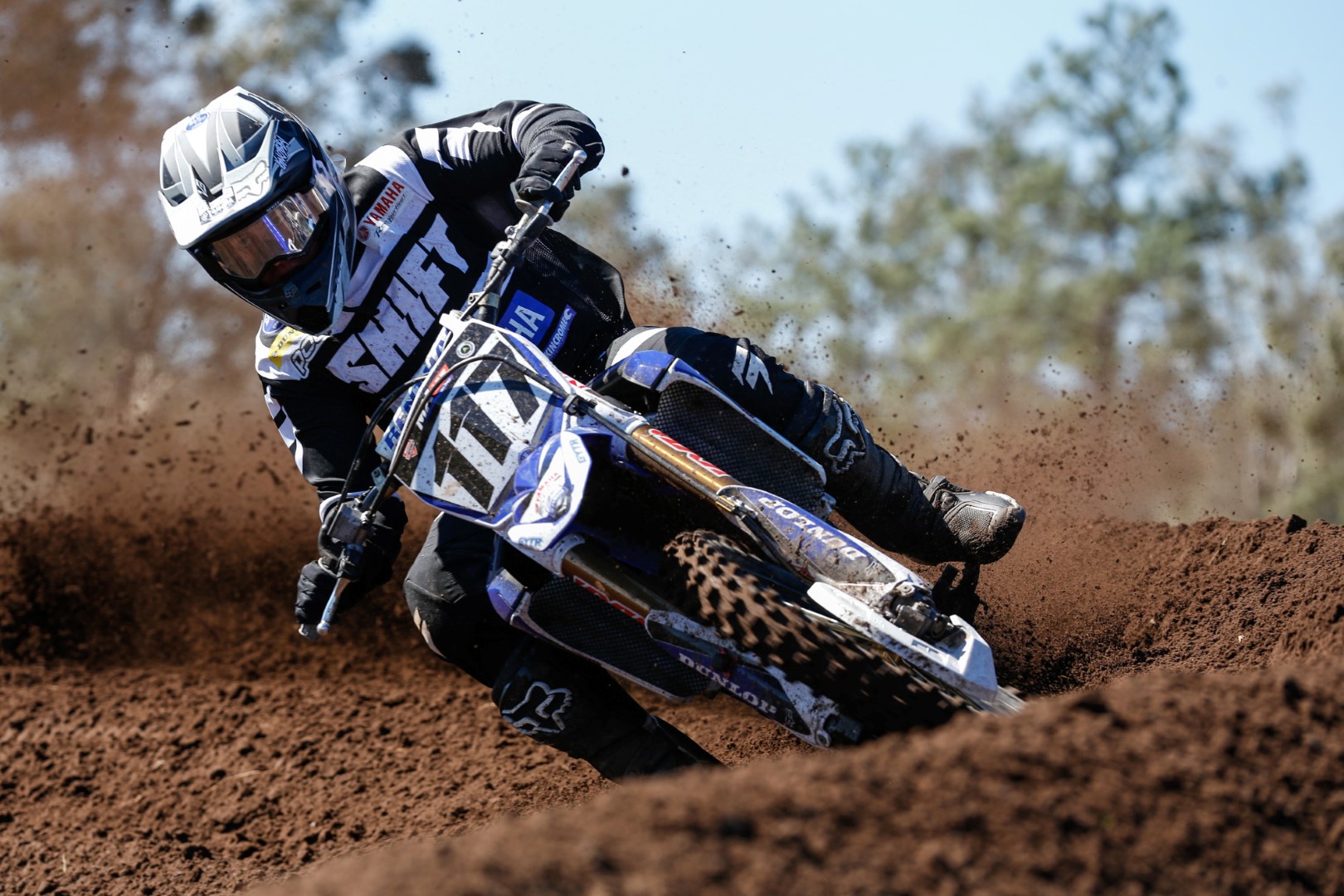 Long started the 2017 season slowly as he battled injury but has come alive in the back-half of the year, improving at every round of the MX Nationals before really stepping-up when the lights came on in Supercross to charge home in fourth place in the championship amongst a star-studded SX1 field.
His determination and hard work didn't go unnoticed by team owner Craig Dack, who was satisfied with the progress Long had made and rewarded him with a new contract for the 2018 season.
"We can all see Dylan is an exceptional riding talent but his work ethic and dedication since his return from injury has impressed me the most and that is now coming through in his results," Dack said.
"Since he has got his body right, he has been on a steep learning curve and put in place the right things that will see him continue to climb the ladder of success in Australian motocross.
"We are proud to have Dylan back on board in 2018 and in fact retain the same team as this season."
Dack believes "continuity" plays a big part the team's success, saying that retaining riders and technical staff "gives us a huge head start on our competition for the new season."
"His riding will step up a level or two in 2018 and show us what he has got," Dack said.
Long, who hails from Benella in Victoria, said he is equally as excited.
"Racing for the CDR Yamaha team is the job every racer in Australia wants and despite my injury at the start of the year, I was going to fight with everything I had to hang onto it and I'm stoked to be with the team again in 2018," he said.
"I'm flattered that Craig and the team have stood by me while I was injured and now have me back next season.
"With the year to get to know each other and develop the bike, I can't wait for 2018 to come as I think we have everything in place for it to be my most successful.
"Racing the new YZ450F in supercross has been amazing and I think the bike will be even better outdoors.
"I'm going to take a small break over Christmas and then it's all-in for the 2018 season and I'm out to chase some race and championship wins," Long declares.
Long will again be partnered with two-time MX Nationals champion, Dean Ferris.
"Both riders have a good working relationship with each other and the team members," Dack said.
"We have all bonded, know each other's strengths and weakness as well as what makes each of us tick means we are full steam ahead with plans for next year and enter the season in really good shape.
"I know as a team we will come out swinging as we are all determined to carry on the success at CDR Yamaha."
The 10 round MX Nationals get under way in April next year.
Follow the CDR Yamaha team on Social Media.
Follow Dylan Long @dvlanlong on Instagram.
There's lots more Cycle Torque content on Youtube, Instagram and Facebook, and it's all free… but we could use your support.
Cycle Torque ticked along on advertising for years, but in recent times the digital advertising revenues can't hope to replace print income, so if you like Cycle Torque's articles, videos and photos we'd appreciate it if you could contribute just $1 month so we can keep riding, writing, shooting and posting! Check out our page at Patreon.com or our support page.